Audit of grants
Nowadays, we find a practice which is increasingly widespread among autonomous, domestic and international public administrations; it consists in requiring a report or certificate proving that the received money has been properly used, for the purpose for which it has been granted.
MAF AUDITORES
, has developed a broad experience performing this kind of work, commissioned either:
From the recipient for the issuance of the mandatory report.
Or from the grantor for its oversight.
Since 2008, our firm has collaborated with several private and state-owned entities, both autonomous and international entities conducting clearance of accounts evidencing grants, even when the recipients had already provided the appropriate audit report issued by other auditors.
Amongst the different granting entities we currently work with, we would like to highlight those mentioned below:
At international level; several directorates general and European Union agencies
At autonomous level; the Andalusian Technological Corporation (CTA).
Amongst the recipients of grants we provide our clearance of supporting accounts services, we find small or medium sized enterprises (SMEs), foundations and other non-profitmaking entities.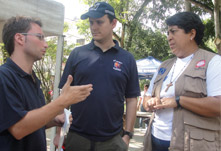 The European Commission requires, every year, a higher quality financial justification of the grants its directorates general and specialized agencies award.
MAF AUDITORES has a broad experience and deep knowledge of grant review. As a matter of fact, we have supervised a large number of grants, mainly, those belonging to the field of RDI (6th Framework Programme) and to the field of humanitarian aid (DG ECHO), awarded to the main Spanish NGOs (see Our experience...)
Thanks to our broad experience acquired in this activity, several recipients have hired MAF AUDITORES services in order to develop their supporting "audit certificates" for Framework Programmes for Research and Technological Development VI and VII created by the European Commission. (FP7)
For further information about the grants belonging to the Framework Programme VII and the ECHO Programme, and the services we offer to their recipients, visit OUR SPECIALIZATION .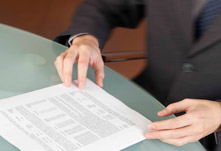 MAF AUDITORES
 has reviewed many supporting accounts of grants awarded by different state and autonomous agencies, commissioned either directly from their recipients or from the granting entity.
Concerning the granting entity, we could mention, for example the large number of review reports (more than 70) we have developed for the Andalusian Technological Corporation (CTA) during the last years.
Among the many audits of accounts evidencing grants commissioned from the recipients we have performed, we could mention those corresponding to aids awarded by the following official agencies:
S.A.E:  Andalusian Employment Service attached to the Andalusian Council of Economy, Innovation and Science.
IDEA:  Andalusia Agency of Innovation and Development, attached to the Andalusian Council of Economy, Innovation, Science and Employment.
A.A.E:  Andalusian Energy Agency attached to the Andalusian Council of Economy, Innovation, Science and Employment.
C.O.I:  International Olive Council
Directorate General of Quality, Agricultural and Food Industry and Ecological Production attached to the Andalusian Council of Agriculture, Fishing and Environment.
C.D.T.I:  Centre for Industrial Technological Development attached to the Spanish Ministry of Economy and Competitiveness.
Secretariat of State for Research, Development and Innovation attached to the Ministry of Economy and Competitiveness.